Emergency Electrician in Bradford
With you in 30 minutes or less
LOCAL ELECTRICAL SERVICES IN BRADFORD
Welcome to 247 Sparky, serving customers throughout West Yorkshire. When you are looking for an emergency electrician for electrical problem that needs immediate attention, we can help. Our team of local electricians in Bradford have been providing a professional, first-class service to customers for over 15 years.
We specialise in domestic electrical and have a team of fully qualified electricians who can tackle everything from installing electrical sockets or light. All work is completed to the highest possible standard and is carried out in-line with the latest building regulations.
Emergency Electricians in Bradford
From consumer units and fuse boards to sockets and light switches, cooker and alarm system installations, the team at 247 Sparky can undertake a huge range of jobs in your home. Our qualified electricians are City & Guilds qualified and all work is carried out in line with the latest IEE Wiring Regulations. Whether you need some new lights fitting, need an electrical fault to be fixed, or are looking to install some new appliances, we will be happy to help. In addition to our standard electrical services our emergency electricians offer 24-hour support in Leeds, Bradford, and the surrounding areas.
Friendly & Local Emergency Electricians in Bradford are ready to offer you high-quality, fast and professional services 24/7, within 30 minutes.
We can diagnose and solve any commercial or domestic electrical issue within the first hour.
24 Hour Emergency electrician in Bradford
Local Emergency Electrician in Bradford
Nothing can be more frustrating than not having an electrical supply in a household. Today we are more than ever reliant on the electric supply; in fact, it could be safe to say that nothing could be done in the modern time if one does not have an active current supply. We are heavily dependent on gadgets and tools requiring a battery and electric current to function. So, it is safe to say that having the contact of a local emergency electrician in Bradford can come in handy for residents. And if that is what you are looking for, you have landed at the perfect site in 247 Sparky.
247 Sparky – your midnight electrician in Bradford
No one can argue how important it is for one to have a reliable electrician in their contact list. A competent and reliable 24 hour emergency electrician in Bradford would be able to handle your any requirement at any time of the day. And that is precisely what we offer with our 24-hour emergency electrician service at 247 Sparky.
Regardless of the time of the day, at 247 Sparky, our highly experienced and trained professionals are just a call away. Whether you require electrical solutions in your household or a commercial property, our team of fully qualified and certified professionals would be more than able to handle your requirement, and that too without breaking any sweat. Our professionals are some of the best in the field and guarantee only the finest solution to our customers. Customer satisfaction is a matter of utmost importance for us at 247 Sparky, and we leave no stone left unturned to make sure you are delighted with our service.
Benefits of hiring 247 Sparky 24 hour electricians
247 Sparky is the leading 24-hour electrician service provider in the Bradford region and has been operating for over 15 years.
Our professionals are some of the most talented in the field and efficiently tackle any electrical-related emergency without any difficulty.
Our electricians are City and Guild qualified, and all the work is carried out with the latest IEE Wiring Regulations.
You do not have to worry about the extortionist prices for our services, as our charge sheet is entirely fair and transparent.
After the service is complete, no hidden charges will be added to your bill.
Only the finest tools and products are used for any kind of electrical repair.
So, what are you waiting for? Reach out to us immediately for your electrical emergency. You can also schedule a future visit to your property as well. At 247 Sparky, we also have a customer support helpline that one can take advantage of and reach out to for any queries they might have. 
Our team of professionals ensures you never face major troubles due to electrical problems. For fast, friendly, and quality service, reach out to 247 Sparky today! We are always ready to serve you with the best electrical solutions.
Electrical Fault Finding
Circuit Breaker / RCD Tripping
Storage heaters
Burglar Alarms
Fire Alarms
Electrical Inspection And Testing
Electrical Fault Finding
Expert fault finding, electrical repair and maintenance services for domestic and commercial customers throughout Yorkshire area.
If your home or business is affected by an electrical problem, it never pays to leave anything to chance.
Available seven days a week our skilled specialists offer a full electrical fault finding and repair service, identifying and resolving the majority of problems in the same visit.
Circuit Breaker / RCD Tripping
Storage heaters
Burglar Alarms
Fire Alarms
Electrical Inspection And Testing
We have a wealth of expertise to help sort any problem.
Our Pat P registered engineers are available 24 hours a day, 7 days a week.
With bases across Yorkshire, we can get to you in double quick time.
Our minimal overheads and fixed pricing means you won't find a better quote elsewhere.
7AM-6PM           6PM-12AM
    £120                        £150
Hourly rate thereafter £60
7AM-6PM            6PM-12AM
    £150                        £180
Hourly rate thereafter £60
    12AM-7AM
         £200
Hourly rate thereafter £60
Our Ethos
We don't believe in carrying out a job and pulling a figure out of thin air upon completion. These rates are competitive and non-negotiable, meaning you'll always know what you're paying, no matter how big or small the job. 
Rate charged for each started hour (call-out fee included in 1st hour).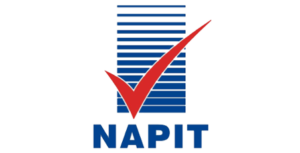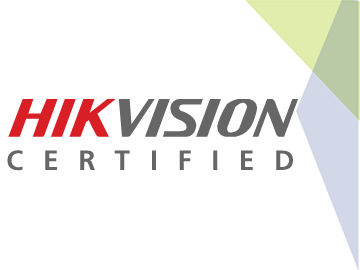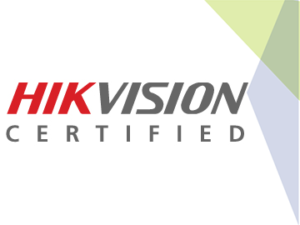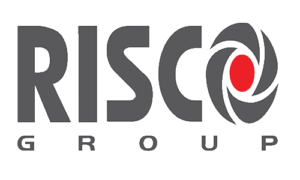 Add Your Heading Text Here